The Bio-Polyol is made from non edible agro oil which is renewable and reasonably priced source replacing petroleum based polyol. It has a good shelf life (> One year) and can be stored at room temperature in a closed container. It is a low cost and highly reactive polyol for commercial manufacture of rigid polyurethane foam in polyurethane industries. Also reduces green house gas by 36% compared to traditional petroleum based polyol.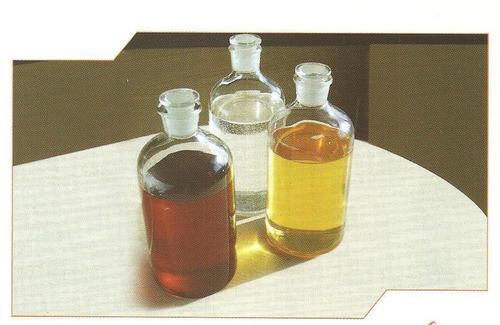 Features:
Accurate composition
High viscosity
Stability
Long shelf life
Details:
| | | |
| --- | --- | --- |
| Property | Units | Value |
| Appearance | – | Pale brownish-yellow clear viscous liquid |
| Hydroxyl Value | mg KOH/g | 295-305 |
| Acid Value | mg KOH/g | 0.95-1.10 |
| Typical Viscosity @25 deg | cPs | 1150 |
| Water content | %w/w | 0.9-1 |
| Specific gravity(30deg) | – | 0.977 |
| Typical Color (Lovibond) 1″cell | (Y+5R) | 12.8Y+3.38R |
Applications:
Insulating panels, Pipe insulation.
Materials used in roof, wall insulator, insulated windows, doors, air barrier sealants.
Refrigeration, Freezer Thermal Insulation systems etc.
Eco Advantage:
The most important factor is the environmental problems associated with the use of petrochemical derivatives, which are not biodegradable. Agro oil based polyols, which are environmentally friendly and renewable, have been used to replace or partially replace conventional polyols derived from petroleum (non-renewable resource) in many fields.
Production of bio-polyols reduces greenhouse gas emissions by 36% compared to traditional petroleum-based polyols, the use of non-renewable energy by 61% and energy overall by 23%.
Rigid polyurethane foam is energy efficient and reduces construction cost. These savings are multiplying at an increasing rate around the world.Therefore overall reduction of ecological footprint.
Target Industry:
Polyols are required in the manufacture of polyurethanes which find wide applications in the manufacture of flexible, semi rigid, moulded and rigid foams.
It has wide acceptance in the polyurethane spray foam insulation, automotive and carpet industries.
For making polyurethane rigid foams which are widely used in India for refrigerator insulation, interior paneling, wing tips, fuselage insulation, radar covers etc. of aircraft, car bumpers, instrument panels, steering wheels, roof insulation of automobiles and structural materials for construction, transportation, decoration and appliances. Those foams account for almost one-third of the polyurethane market.
Value Proposition:
Bio-polyols use virgin oils, such as castor bean, cotton seed or soybean and use a true waste-stream. This makes the product 10-15 percent cheaper than petroleum-based or natural oil-based foams.
Because of the heavy rise in petroleum prices there is a great attention for bio-based polyols.
It can offer significant advantages over conventional polyols in regard to sustainability, reduction of petroleum dependence and potential lower cost.